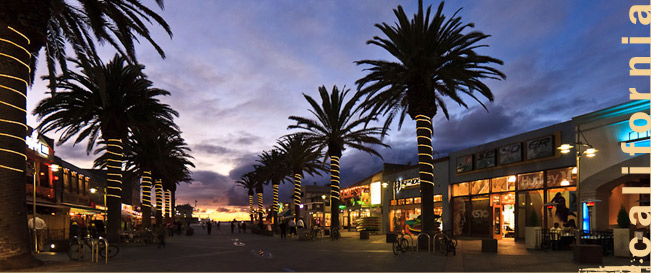 Hermosa Beach Limo And Party Bus Rental Services
If you have been dreaming of the wind, surf, sun and miles of sandy pristine beach, then that is just what you will find at Hermosa Beach. Hermosa Beach limo service will allow you to be able to go around in great style and comfort. You won't have to brace the traffic or the pollution as you travel around in these fabulously designed and styled buses that have been made especially for the passengers who want it all in their travel.
Hermosa Beach limo service allow you to ride well, almost glide down the roads of Hermosa Beach and reach the place in no time. Take yourself to the Fat Face Fenner's Fishack while you are at Hermosa Beach. This is a fabulous bar and club that will bring on the best of nightlife that this place has on offer.
You will find that there are several wonderful Italian eateries out here that serve some of the best of things such as La Sosta Enoteca for the most divine of Italian food that you could have ever tasted. The party bus will park itself while you explore what all Hermosa Beach has to offer you, which is quite a bit.
You can experience the most delightful and sinfully wonderful of cuisine that will enable you to have great food with great customer service and the right kind of ambience that will enable you to let your hair down and really enjoy yourself. The other great Italian joint that you can find at Hermosa Beach is Buena Vista.
There is a wonderful delicatessen called Martha's Corner that you might want to try out. If it is dinner that you are looking for then the Ocean Diner has the most fabulous of American food and should not be missed.
Hermosa Beach party Bus Rentals
The most excellent thing about the Party Buses in Hermosa Beach is that it is manned by people from the city and that means that they know the place inside out. Knowing the place as well as the back of their hand assures you of a fabulous spin around Hermosa Beach. When you live in a place you get the right kinds of feel into it and that is what happens with the Party Bus providers.
Allow this wonderful getaway with the help of party bus to allow you to enjoy miles of white sandy beaches, sunset and fine dining, the most pleasurable and entertaining of nightlife and great shopping to take back home with you from the best of boutique shops. This could serve as the perfect romantic getaway, a family vacation or a corporate team meeting. You'll never ever want to travel in any other way but by the Hermosa Beach limo service.