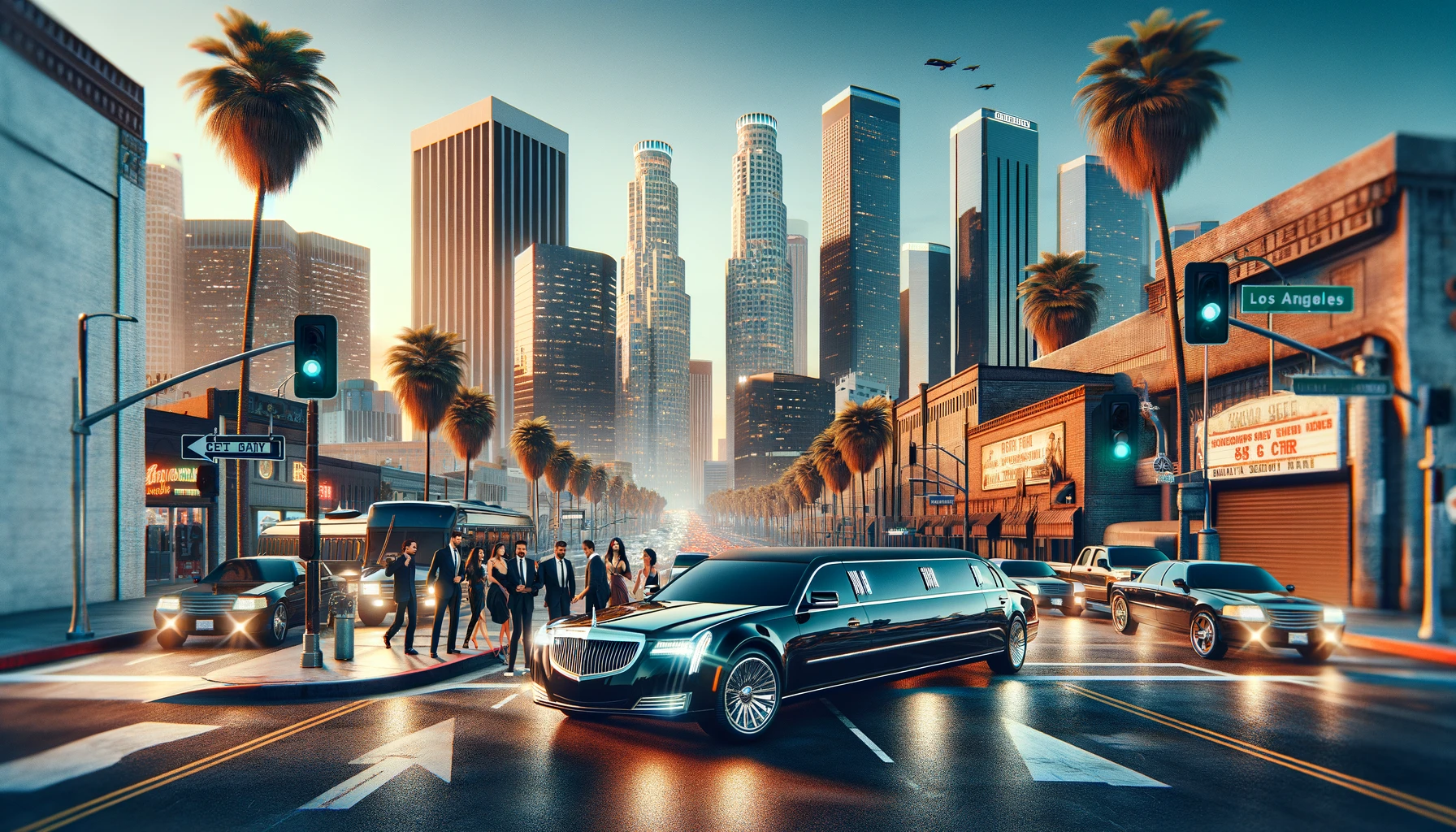 Premier Limo Service in Los Angeles – Where Elegance Meets Convenience
Welcome to LosAngelesLimousine.com, the epitome of luxury transportation in Los Angeles. Are you searching for a 'limo service near me' that offers unparalleled elegance and exceptional service? Look no further. Our fleet of high-end limousines, professional chauffeurs, and commitment to excellence ensure a travel experience like no other. Whether it's for a special occasion, corporate event, or leisure, our limo service caters to all your needs with the utmost sophistication and comfort.
Discover Our Exceptional Limo Fleet in Los Angeles
Our diverse fleet is at the heart of our Los Angeles limo service. Each vehicle is a symbol of luxury and refinement, designed to provide an exceptional travel experience.
Sedans: Ideal for business travel or intimate occasions, our sedans offer a blend of style, comfort, and privacy. They are equipped with modern amenities to ensure a relaxing journey.
Stretch Limousines: The classic choice for weddings, proms, and gala events, our stretch limos are the ultimate statement of luxury. Spacious interiors, elegant design, and state-of-the-art entertainment systems create an unforgettable ambiance.
SUVs: Perfect for larger groups or clients preferring a more robust vehicle, our SUVs combine luxury with practicality. They provide ample space without compromising on style or comfort.
Each vehicle in our fleet is meticulously maintained and equipped with the latest technology for safety and convenience. Coupled with our experienced chauffeurs who know Los Angeles inside out, we guarantee a smooth, enjoyable, and luxurious ride.
---
Why Our Los Angeles Limo Service Stands Out
Choosing our limo service in Los Angeles means experiencing a level of service that is unmatched. Here's why we stand out:
Personalized Service: We understand that each client has unique needs. Our services are customizable, whether it's for a specific route, occasion, or any special requests.
Professional Chauffeurs: Our chauffeurs are not just drivers; they are seasoned professionals who prioritize your safety and comfort. Their knowledge of Los Angeles ensures you reach your destination efficiently and comfortably.
Commitment to Excellence: From the first point of contact to the end of your journey, we strive for excellence in every aspect of our service. Our attention to detail and dedication to customer satisfaction set us apart.
Local Insights: Being a local service, we offer more than just transportation. Our team is well-acquainted with Los Angeles, from its iconic landmarks to hidden gems, ensuring a rich travel experience.
Reliability and Safety: We prioritize your safety above all else. Our vehicles are equipped with advanced safety features and undergo regular inspections to ensure a safe journey every time.
---
Comprehensive Limo Services for Every Occasion
Service Details
Airport Transfers: Start or end your journey in style with our airport limo services. We offer timely pickups and comfortable rides to and from major airports in Los Angeles.
Weddings: Make your special day even more memorable with our luxurious wedding limousines. We provide elegant transportation, ensuring that every detail is taken care of for your big day.
Corporate Events: Impress your clients and elevate your business image with our corporate limo services. Punctuality, professionalism, and luxury are the hallmarks of our corporate offerings.
Special Occasions: Whether it's a prom, anniversary, or a night out in the city, our limos add a touch of glamour to any occasion. Enjoy luxury, comfort, and top-notch service as you celebrate.
Customized Tours: Explore Los Angeles like never before with our personalized limo tours. Visit famous attractions, enjoy gourmet dining, or experience the vibrant nightlife – all in the comfort of our luxury limousines.
Our goal is to provide a service that exceeds your expectations, making every journey an experience to remember.
---
Testimonials and Reviews
Customer Feedback
Our clients love our service, and their feedback speaks volumes:
"The best limo service in Los Angeles! Professional, punctual, and the vehicles are top-notch. Highly recommended." – Jane D.
"Made our wedding day extra special. The limo was gorgeous, and the service was impeccable." – Michael and Lisa
"For business or pleasure, they are my go-to for limo services in LA. Always reliable and exceptionally professional." – Carlos R.
These testimonials highlight our commitment to excellence and the trust our clients place in our services.
Los Angeles Highlights
Our limousine service is not just about transportation; it's about experiencing Los Angeles in the best way possible. We provide luxury rides to all major venues, including the Staples Center, Hollywood Walk of Fame, and the Getty Center. Our chauffeurs are knowledgeable about the city's traffic patterns, ensuring timely arrival at your destination.
We also offer limo services for popular events like the Oscars, Grammy Awards, and other red-carpet events. Experience the glamour and excitement of these events with our luxury transportation services.
Looking for a 'limo service near me' in Los Angeles that offers luxury, reliability, and unparalleled service? Contact us now at (323) 430-8181 or book online to experience the best in luxury transportation.