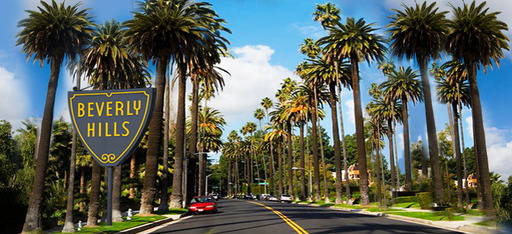 Beverly Hills Limo Rental
If you have the occasion, we have the vehicle…
At Beverly Hills Limo Service , we can provide you with the best luxury vehicles for a range of occasions. Sometimes you want to celebrate a personal occasion such as a night out in the town or a wedding anniversary and at times, you might require pleasing your corporate guests by arranging for luxury transportation so that they can comfortably reach the business venue. Whatever be the purpose of the travel, we always cater to your needs with the best Beverly Hills Limo Service.
Corporate Limo Service in Beverly Hills
Upholding a professional image is extremely essentially whenever you are organizing corporate events, especially when you have delegates, clients or other guests attending the occasion. Avail our affordable luxury limo service and let us take care of your corporate transportation needs for an individual client or a large group of delegates, so that you can concentrate on other aspects of the event.
Wedding Limousine Services
A lavish arrival at the wedding venue or a luxurious departure can indeed add an extra touch of elegance to your wedding day. Appoint us your travel partner and make this special day of your life increasingly memorable as you are pampered in a luxury vehicle, while arriving in your tuxedo or wedding gown. Book our limo service to have a wonderful wedding experience.
Airport Transportation
If you are looking for luxurious and comfortable trips to and from the major airports in and around the Los Angeles and Beverly Hills area, our Limo Service is your best choice. Our professional transportation services cover LAX and Burbank Airport among others, and we can offer suitable transportation services for individuals as well as groups.
Bachelor/Bachelorette Party Limo Services
Be the focus of your bachelor or bachelorette party by arriving in style in a luxury limo. As you make plans to throw a gala bachelor party and enjoy to the fullest extent with your friends, let us take care of the transportation needs and offer you luxury and comfort in every way. Before you reach the party venue, we assure that you will love every moment of the travel.
Birthday Party Limo Service
The Beverly Hills and Los Angeles area is a great place to host a birthday party, more so when you can arrive with style and ceremony to the birthday venue. Allow us to arrange luxury transport for your grand arrival and departure, and make the journey as exciting as the celebration.
Winery Tour Limo Service
How can you miss the wine yards of Los Angeles when we can provide you with luxury transportation to make your visit to the wineries an unforgettable one? Be it Temecula, Malibu or San Diego, you can have the best wine tours in our luxury limousines or party buses, with attentive drivers to fulfill your travel needs.
Night on the Town Limo Service
Our party bus services and limousines are available if you want to enjoy a night out in the town along with your partner or with a group of friends. Whether you want to celebrate a special occasion or simply take a tour of the city, we can provide you with the appropriate limousine services for an extraordinary experience.
Prom Limo Services
The prom is indeed a milestone in the life of a young adult and all parents would love to make this event a special one for their children. Help your child celebrate this gateway to adulthood amidst lavishness and luxury by arranging for an exclusive limousine or party bus service. A grand transport would surely be one of the greatest gifts for a prom.
Get in touch with us at (323) 430-8181  and book your luxury transportation with Limo Rental Service in Beverly Hills. With our extensive fleet of town cars, limo vans, stretch limousines, shuttle buses, and more, we will help you reach your destination safely and in style.